Premier League Kicks Free FA Coaching Course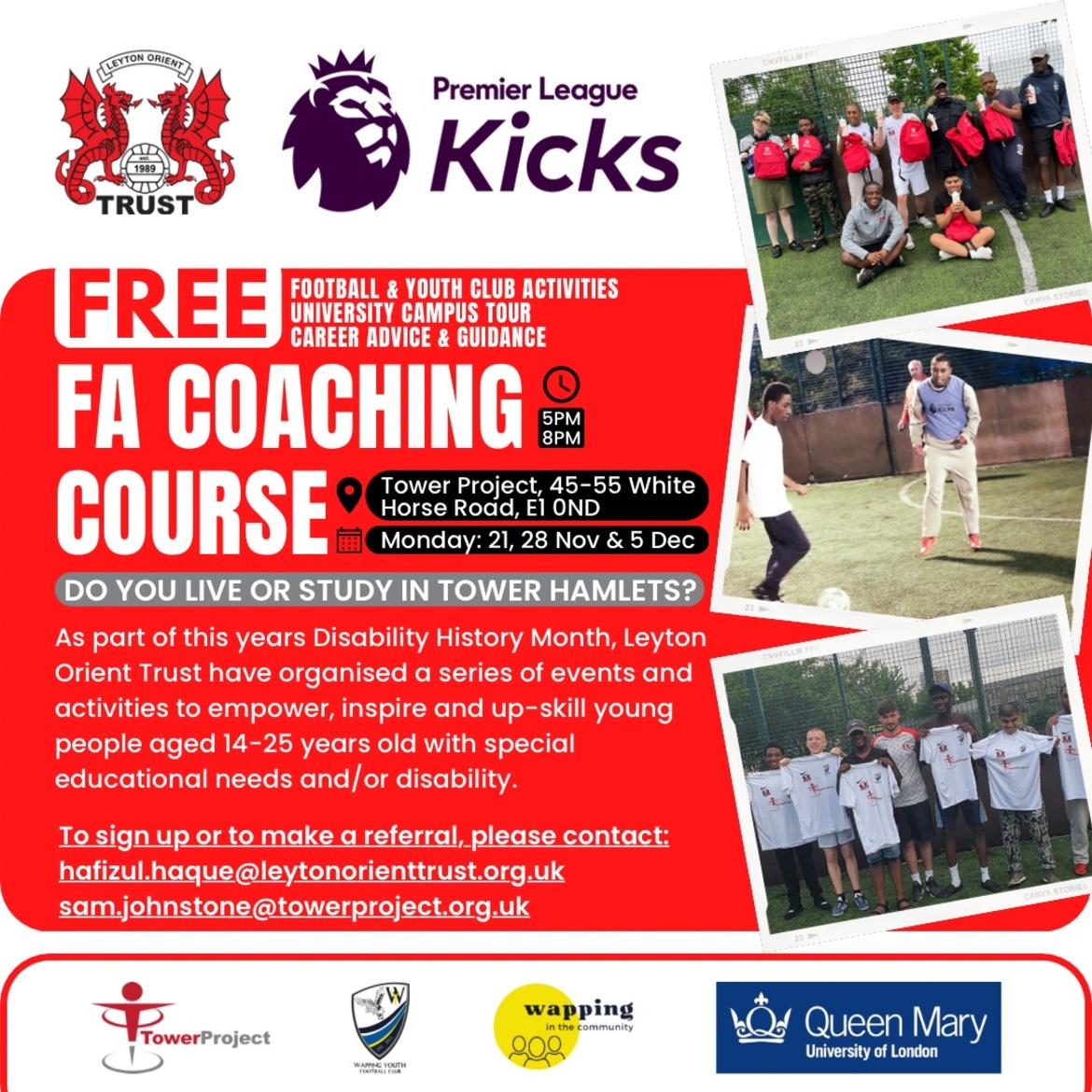 Do you live or study in Tower Hamlets?
As a part of this year's Disability History Month, Leyton Orient Trust have organised a series of events and activities to empower, inspire and up-skill young people aged 14-25 years old with special educational needs and/or disability.
These sessions will involve football and youth club activities, university campus tours, career advice and guidance, as well as football coaching.
To sign up or to make a referral, please contact: hafizul.haque@leytonorienttrust.org.uk or sam,johnstone@towerproject.org.uk.
This is organised with Leyton Orient Trust, Premier League Kicks, Tower Project, Wapping Youth Football Club, Wapping in the community and Queen Mary University of London.
Click here to view flyer